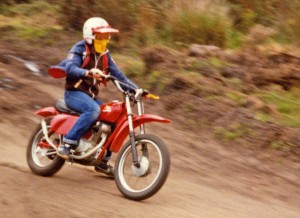 When I was 12 years old I helped my dad with a fencing job. As a reward for my hard work, I received  a beautiful little vintage camera collection, which the grateful client had given to him. From that day my interest in photography began and it's something I've been passionate about since I picked up that first Voigtlander rangefinder in 1980.
Back then however, I'd been consumed for more than three years with a burning desire to buy a motorcycle and was doing my level best to make the dream a reality.
Growing up within spitting distance of the Mt Martha golf course on Victoria's Mornington Peninsula, I found a steady source of income collecting stray golf balls and selling them to the pro shop. To supplement this, I created letter openers from six-inch nails and sold them to my friendly and patient neighbours. These and other assorted jobs over the ensuing years would go on to support an increasingly expensive pair of loves – motorcycles and photography. Not long after I acquired my first bike – a Honda XR75 – I started taking photos at my local motocross track. I experimented with action photography (not easy with a fixed-lens rangefinder) and soon earned a reputation at the track as 'the kid who can take some shots of you riding your bike'. Landscapes also fascinated me and one year it led me to photograph – in the one location – every single sunset for an entire year. It ignited in me something which remains some 30 years later – the love of capturing brief moments in time.
How I Became a Pro Photographer
I did well in school but I hated it and couldn't wait to get out into the real world and earn my way. Such was my compulsion to act that one day, I stood up in class, walked out the room (ignoring my teacher as I left), grabbed my things and walked through the school gates for the very last time. It was one of the most liberating, exciting and terrifying things I'd ever done and it was the beginning of a journey that took me places and gave me experiences I couldn't buy.
I've been very lucky. But then I always expected as much. I was fortunate that my parents believed I could do anything I put my mind to and my youth and my ignorance accepted this as gospel. This one thing afforded me countless opportunities that, as an adult, I'd have treated with skepticism…and subsequently missed.
The other thing that made the difference and propelled me from the ranks of amateur to professional photographer, was a single piece of advice I received when I was 18, from a magazine Art Director name Joe Richelieu. He said very simply, "As soon as you know what you want to do as a vocation, do it straight away; do it for free if you have to; even do it poorly to begin with. Study the best – even copy them if you have to – and one day your own style will emerge. But start today and always strive to be the best."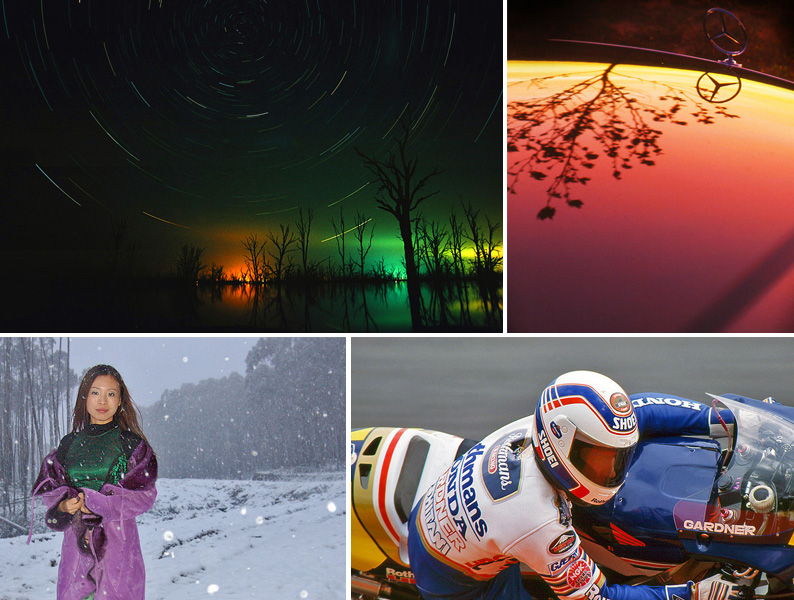 I took his advice and, with his support and encouragement, I managed to secure a start with a major publishing house in Melbourne that was home to more than 10 popular magazine titles – including two motorcycle magazines and one car magazine! This place was my home and my on-the-job education for around eight years and led to freelance engagements with many other clients for years after.
These two fundamental principles have supported with me through great times and bitter disappoints and they've stood the test of time. Likewise, the people and the subjects of my photography have supported me in various ways and have each taken their turn in providing 'something to live for'. In the beginning it was motorbikes and cars and photographing them that consumed my life. Later, my love of the outdoors, my little girls and my partner all rose to prominence and they too have given me something to live for. Photography has been a constant thread throughout these phases and I suspect will remain so for a very long time.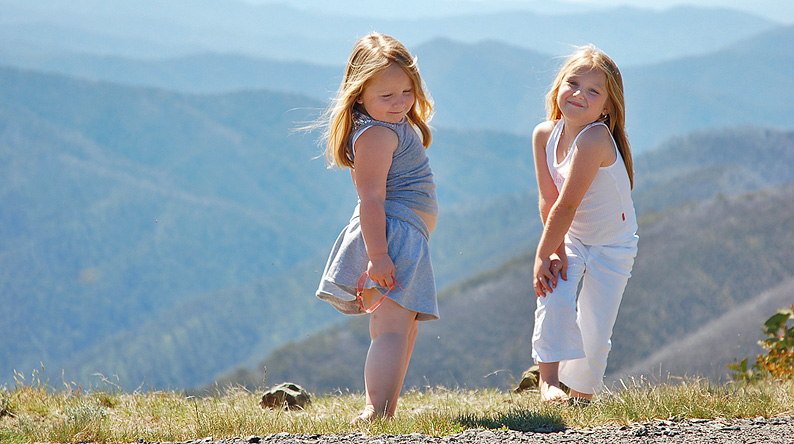 So my advice (in case you're asking) is to re-discover what you're passionate about, then set about committing some time to it – whatever it happens to be. This simple act alone will probably be the difference between an ordinary life and an extraordinary one. It certainly has been for me. And for anyone wanting to become a professional photographer, I'm living proof that good things happen to those who are passionate about what they do…and blindly ignorant of what can't be done.